Bidvertiser Review with Payment Proof in 2023 and Bidvertiser Review with Earning Proof. Bidvertiser is one of the oldest advertising networks which is based on PPC. it is also the best alternative to Google Adsense. It has started in 2003 and very famous and reliable ads network or bidvertiser earnings or bidvertiser review for advertisers or bidvertiser CPM rates or how much bidvertiser pay per click or bidvertiser sign up or bidvertiser review 2023.
Table of Contents
Bidvertiser Make Money from Your Traffic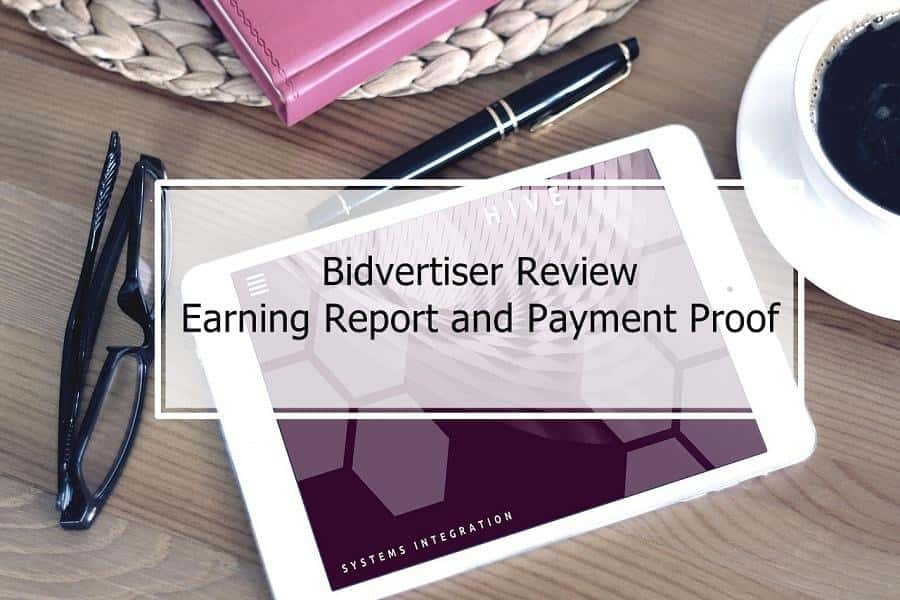 Bidvertiser Review with Payment Proof
Bidvertiser Direct Advertising Network with Payment Proof. You can earn extra income with Bidvertiser Direct Ads networks and it's required zero minimum traffic so it's very easy to get approval. If you are new to blogging and not getting approval from Adsense or already getting banned from Adsense then Bidvertiser is one of the best options to replace Adsense.
Read: How to Earn 100$ Per Day From Google Adsense
Bidvertiser Review For Publishers
Bidvertiser Publisher Requirements to Join Bidvertiser 
No website traffic requirement.
No Publisher language requirement.
Great and unique content.
No adult content or illegal content on your website.
Blogspot or WordPress also approve.
How to Get Approved for Your Site
Just need to sign up on Bidvertiser as a publisher and verify your website ownership. The most website gets easy approval within 24 hrs. The Main advantages of Bidvertiser are it also accept subdomain like Blogspot so a blogger who uses a subdomain can apply for Bidvertiser.
Bidvertiser-Supported Ad Formats Types
Bidvertiser ads are really good and relevant to publishers' blog and it does not provide only display and text ads, it also has an option for pop-under and popup ads that can help you to maximize your revenue.
Bidvertiser Supported 6 Ad Formats Types
Direct Navigation
Pop Under
Push Notifications
In-Page Push
Injection Pops
Native Ads
Read: 8 Tips to Avoid Getting Banned From Google Adsense Account
Bidvertiser Payment Method
The main advantages of Bidvertiser are, it provides a very low threshold to withdraw earnings and you can withdraw your money at end of each month. Payments are not processed automatically. You can request payment between the 10th and 20th day of each month once your account balance has reached 10 USD (minimum payout level).
The PayPal minimum threshold is $10.
Bitcoin minimum threshold is $100 Minimum, 1% fee.
The Bank Transfer minimum threshold is $500 Minimum.
Join Bidvertiserwith Our Referral Code.
Make money from your Website or Blog with BidVertiser
Bidvertiser Earning Proof
Here are my earnings and payment report that I have earned only 3 months from Bidvertiser, which you can see below In the picture. currently, I am not using their ad.
Pros and Cons of Bidvertiser Ad Network
Every ad network has its advantages and some disadvantages but it depends on locations and website traffic.
Bidvertiser Pros
It is a PPC(Pay per Click) based network
It is one of the longer-running PPC ad networks
It has a low minimum withdrawal ($10 via Paypal)
Automatic approval for the network
Higher than average CPM rates for mobile traffic
Bidvertiser Cons
Bidvertiser has some disadvantages but it's best for the new blogger that has low traffic website or is not approved by Adsense.
Lower CPC than AdSense
Do not match the relevant ads with the content on your site
Low-quality sites will get lower-paying ads